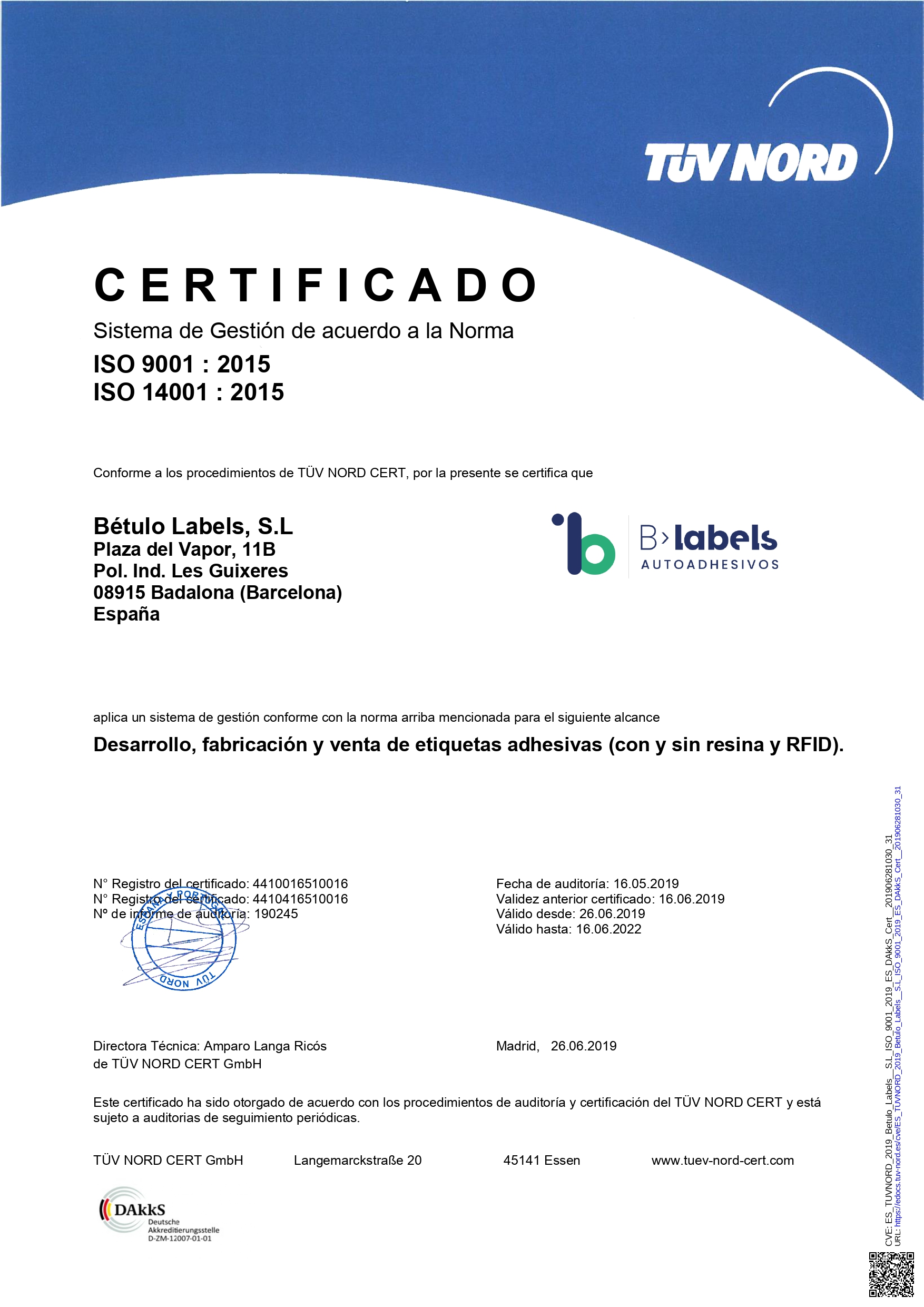 Quality and Environmental Policy
BÉTULO LABELS S.L. has a QUALITY AND ENVIRONMENTAL POLICY focused in the following points:
Company

:
1.1. Produce value to maintain and improve its position in the market.
1.2.

Provide itself with appropriate means to accomplish its objectives.

Environment:


2.1. 

Protection of the environment by measures and conducts oriented to minimization, recycling, reutilization, efficient use of resources and energy consumption.


2.2.

Selecting prime materials that do not contain harmful substances for the environment.

Human Development and Constant Improval:


3.1.

Encourage the staff's training and awareness about the environment protection.


3.2.

Provide itself with a capable human team in constant recycling of knowledge.


3.3. 

Provide constant training to keep an appropriate competitivity level.


3.4.

Encourage constant improval in policy and quality and environment objectives accomplishment.

 Awareness:


4.1. 

Encourage active participation of all members of the organization.


4.2. 

Select prime materials that do not contain harmful substances to the environment.

Innovation:


5.1. 

Constantly innovate in product design according to the market's tendency.


5.2. 

Produce and design products that follow the established rules and specifications to satisfy the client's both explicit and implicit expectations.

Stay true to the previous 12 points
For further information, contact our technical or commercial staff.